Yacht Sale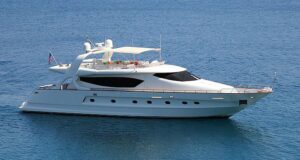 Yacht Sale in Turkey. When considering buying one yacht from our huge portfolio, this means that you have entered the website of one of the first top companies in the world of yachting.
You can check that our company is almost number one concerning inquiries and customer service in the world in whole.
Yacht sale department is what we have been working for more than 25 years.
Our portfolio has more than three thousand yachts for sale that differ in quality.
The difference in quality refers to the difference in size and design.
Yacht Sale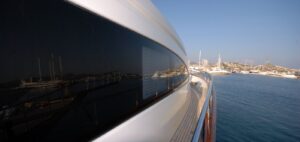 This also includes the level of luxury that our customers prefer for their yacht for sale. In our website, you will see twelve yachts on each page.
By clicking on the yacht you like or admire, the link will take you to more detailed page about this yacht.
You will see the price and other features related to the yacht like the size and the number of cabins, and others.
You can look deeply at this yachts for sale portfolio to check that you have made the right decision about your yacht for sale.
Yacht Sale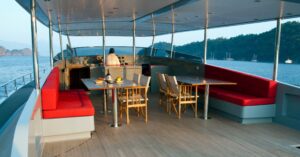 Then the time for calling us will come. At this time, we can help you locate your luxury yacht after you tell about your own budget, so that we can negotiate with the yacht owner to buy this one as less as possible.
We can connect you immediately with the head owner of the yacht, so that you can freely negotiate with him.
Our company plays an important role in this process. Our captains can take you to the marina and tell you everything about the yacht that you would like to buy. Yacht Sale
hey can evaluate everything for you related to the yacht like her construction and her capacity while being on water and such things.
You should not take solely decision concerning purchasing any yacht simply because you do not understand the language of the gulet for sale and yacht owners, and you can imagine the case without knowing the language of somebody for whom you will pay a lot of money without understanding his language!
Yacht Sale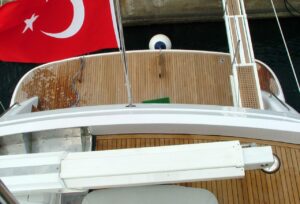 Since our captains have been here for years living, working and dealing with yacht owners, this means that they know how to deal with them and protect your interests.
It is not wise to go immediately to the head owner if you really do not know him and/or if you do not understand his language.
We are telling this out of our experience, and, later on, you can check that this is for your own interest.
Calling us when having a decisive decision about your yacht for sale whether pre-owned or new is highly recommendable on your part because still we have a lot to tell concerning your yacht, so that you need to take advantage of the time as soon as possible.