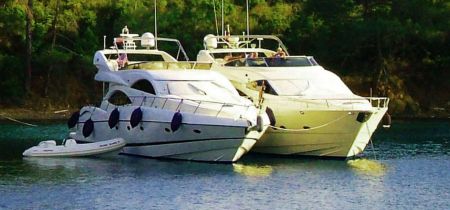 Yachts For Sale
Yachts for sale Summer is coming back again and the blue water enthusiasts are making plans for their summer holidays on board of a motoryacht to prop the waters with powerful engines or cruise the blue waters with a modern luxurious Gulet.
Either a small gulet for private use or a powerfull motor yacht for sale, whichever is your desire, we can respond promptly and show you the most suitable yachts for sale to satisfy your expectations.
The yachts for sale industry is using space age technology and high tech materials for hull construction, interior furnitures, electric, electronics, hydraulics and performance sailing gears.
Yachts For Sale
You might want to stay with classic design and use natural fiber Yacht building timbers such as African mahogany, acaju, Teak to keep the warmth and elegance of wooden yachts or maintanence free grp plastic boats as alternative as well as marine grade aluminium or high tensile steel hull yachts to own a limitless, circumnavigable sailing yachts.
We are ready, willing and able to propose you gulets for sale from a small liveaboard or commercial purpose to a luxury mega yacht for sale.
Please let us know what you have in mind and what exactly you are looking for and let us get back to you with most suitable and convenient yacht for sale to choose amongst at your hearts content. Yachts for Sale in Turkey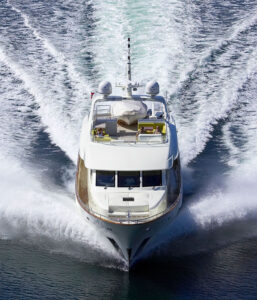 We have been proudly serving the yachting industry for the last 30 years, providing an independent, professional brokerage service. There are numerous Turkish built Gulets for sale, Motor sailers for sale, Motor yachts for sale, Power  and performance Sailing yachts for sale in Turkey. All the yachts either commercial or private in our Portfolio are offered for sale by their head owners. Please donot hesitate to contact us if one of the Yacht for sale matches your expectations and budget limit.
Yachts For Sale
We sincerely recommend first time buyers to get a professional help from an experienced captain either be a new or used yacht for sale in turkey. How many guests or family members would you like to accomodate onboard ? should it be a motor yacht, gulet or sailing yachts for sale? How long time you would spend on board ? Would you care for only coastal navigation or want to explore the oceans ? finally, How much would you like to spend ?
if you are looking for a used yacht for sale thence even more important to have an expert checking your potential dream yachts for Sale or lets call her daddy's toy.
From the anchor chains to Engines and all the extra apparatus which might have on board, plus ropes, bollards, windlasses, fenders, electrical wiring, electric motors, pumps, control panels etc. everything counts…!
The next step is to calculate how much is her annual maintanence expenses, mooring fees and crew wages you might be undertaking in order to know what you are really getting yourselves into.
Not to forget the resale value of your dream yacht that should be maintained as high as possible.