Motor Yachts For Sale
Motor Yachts For Sale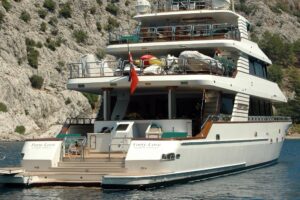 Luxury motor yachts are truly top-notch quality and offer maximum comfort and style, however motoryacht owners might sell them to buy or build a bigger and better one. There are no limits in quality for motoryacht for sale and every year boat builders compete with one another for better projects and space age interior designs.
Turkey has a proven background for building top European quality yachts such as s/y Maltese Falcon with cheaper prices and superior quality that nowadays many foreign customers buy or build motoryacht for sale in Turkey.
Motor yachts for sale will always be there to protect your interests and make sure that your hard earned cash becomes nothing else but the realization of your dreams.
Yachts for sale and Turkish motor sailing gulets are limited with their ability to sail windward however they are the most favorable with their spacious interiors since they are designed for maximum comfort and can be compared with 5-star hotels accommodations and they are as luxurious as motoryachts for sale.
Ultra luxury Gulets which are built-in Turkey are being sold all around the world and are being built bigger and better each and every year to satisfy the most exigent customers and yacht owners. Motor yachts for sale can help you locate and buy or help you with the new construction of a traditional Turkish gulet according to your taste, price, and furthermore to your heart's desire.