Sailing Boats for Sale
Whether a sailing boats for sale of carbon Kevlar with composite hull, or a sailing yachts for sale of aluminum alloy or  grp or  wooden hull whichever is your choice , our professional naval architects would help you achieve your desires.
Our boatyard in Turkey is reputable as one of the best among others,  sailing yachts for sale with a professional team who has been working on importantant projects sailing yacht for sale serving the blue water industry with practical experience gained during the last three decades.
Sailing Boats for Sale
Hull building materials also has been updated with new design and new age materials such as hst (high tensile steel ) marine grade Aluminium
( 5000 and 7000 series aluminium alloys ) composite, grp and the interiors are made of top of the line quality timbers such as teak , mahogany, acajou and similar tropical hard woods to achive high quality sailing boats for sale.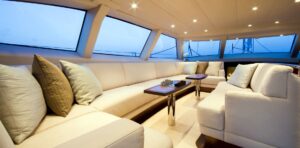 The sailing gears using space technology and 316 L stainless steel products such as rods, wires, shuckles and fasteners.