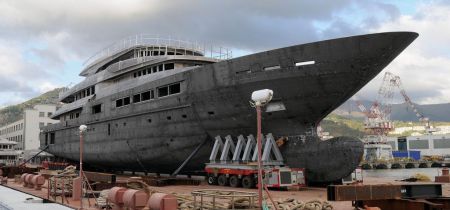 Yacht Construction
Yacht construction odyssey in Turkey was initiated in 1987 in Bodrum boatyards and has been gradually growing ever since that we would like you to be considered as one of the best company for yacht building, repair and refitting company in Turkey.
The yacht construction industry in Turkey is one of the fastest growing sectors of the global industry with a growth rate of 40% from the year 2002 to the year 2015. It is a little known fact that Turkey ranks fourth among the world's luxury yacht producers with 10% of the large yacht production.
It is also often overlooked that one of the world's top mega yacht builders is located in this rapidly developing market. We are competing against numerous other yacht construction companies in this ever-expanding industry. With apace age yacht construction materials. Delivering ultimate quality service and satisfaction is what helps us soar above the rest and maintain a well established reputation, We have built over 30 yachts of different lengths between 24 – 45 meters in the past 30 years.
Leaders in Yacht Construction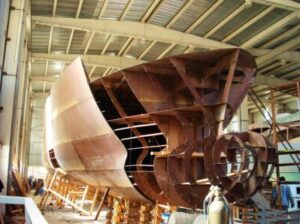 The yacht construction is realized under the supervision of yacht classification foundations which are recognized as first-class within the international marine society such as Abs, Lloyds, Gl, Bv, Rina, and MCA internationally accepted principals and standards such as Solas, Imo, and Marpol.
The newly designed yacht construction projects have unique concepts where the yacht designers intend to change the standard of luxury yachting forever. the series of fast trawlers, Luxury Gulets Performance sailing yachts, and mega HTS above 50 meters.
Material Types of Yacht Construction
Until the late 1950s, almost all yachts were made of wood or steel, however, a much wider range of composite yacht construction materials is used nowadays. Although wooden hulls are still in demand, the most common construction material is fiberglass, followed by steel, aluminum, carbon fiber, and composite high-tech yacht construction.
The use of wood has changed and is no longer limited to traditional board based methods, but also includes modern products such as plywood, veneers, skinned balsa, and epoxy resin sandwiches. Wood is mostly used by carpenters or wooden boat enthusiasts when building an individual boat. Apart from space age materials like carbon kevlar and aramid fiber, the epoxy laminated wooden stripes with epoxy resins have the best weight-to-strength ratio of all boat materials.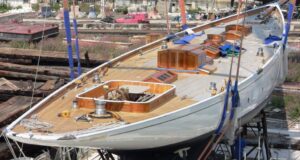 Family size sailing yachts can range in overall length (Length Over All=Loa) from about 6 meters (20 ft) to well over 30 meters(98 ft), where the distinction between a yacht and a ship becomes blurred. Most privately owned yachts fall in the range of about 7 meters(23 ft)-14 meters(46 ft), the cost of building and keeping a yacht rises quickly as length increases.
In the United States, sailors tend to refer to smaller yachts as sailboats, while referring to the general sport of sailing as yachting. Within the limited context of sailboat racing, a yacht is any sailing boat for sale yacht taking part in a race, regardless of size. Modern yachts have efficient sail plans, most notably the bermuda rig, that allow them to sail towards the wind.